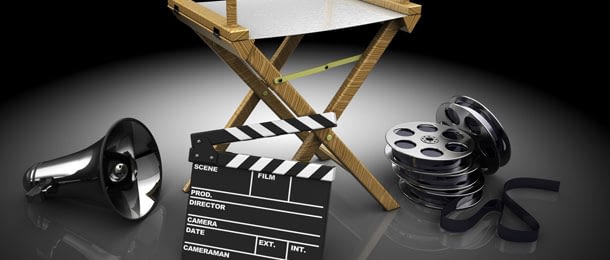 Lights Camera Action – Remote! It's time for your team to make their big screen debuts as they script and produce their very own blockbuster relevant to your company or perhaps even just for fun!
Lights Camera Action – Remote
Provided with a theme, and a host of compulsory inclusions, the programme begins with team planning time where the budding editors and aspiring directors get down to the nuts and bolts of scripting the video and how to put it all together. From here it's time to cast roles, find locations, work on camera angles, music, and all the things which go into filming and producing an award-winning Lights Camera Action video.
Utilising online video conferencing facilities for all event briefs, as well as break out rooms for team communication, planning, and of course collaboration, each team member will play a key role in capturing photos and footage, before then editing together a final cut for judging! At the conclusion of filming and editing its time to sit back, relax, and enjoy the show as the video's and played for all to enjoy!
For more information contact Team Up Events today!
Key Learning Outcomes
Key Messaging
Stimulate Creative Thinking
Interactive Fun
---
"Team Up Events once again delivered a faultless, fun programme for our client conference of 165 pax. Everyone thoroughly enjoyed the "Lights Camera Action" theme and it motivated them as well as exceeding their expectations. Stu was completely professional as always, and the afternoon went like clockwork"
– Orbit Corporate Travel