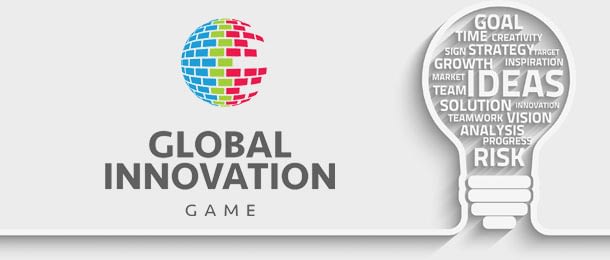 The Global Innovation Game Remote (GIG) brings it back to basics to get everyone openly talking, innovating & creating ideas without the aid of modern search engines! 
Global Innovation Game Remote
The Global Innovation Game, is a fun and rewarding team bonding exercise that encourages creativity and rewards those who are most innovative. Played through a video conferencing software, the Global Innovation Game brings delegates together regardless of geographical limitations to encourage participants to speak freely, innovate and create new ideas.
Facilitated over video conferencing platforms, with breakout rooms for team communication, and a unique online web based portal for game play, GIG is proven to be an empowering tool for exploring communication and conflict resolution in a fun way that engages all participants and stimulates real-life scenarios for later reflection. 
To find out more contact us today!
Key Learning Outcomes
Promotes Strategic Thinking
Challenges Problem Solving
Interactive Fun
---
"Team Up Events quickly understood our business objectives and delivered an event that not only met them, but was a huge amount of fun too. With a tight time frame, they planned our event with minimum fuss and really wowed the crowd with creative flair and brilliant execution. I'd happily recommend Team Up Events and we'll work with them again in future."
– Triquestra