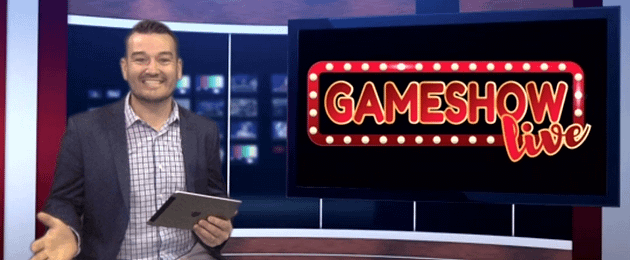 Step right up and be in to win as we take your team through the highs and lows of a true Game Show style experience in Game Show Live – Remote!
Game Show Live – Remote
This 60 to 90 minute event is hosted over online video conferencing facilities with each team also having access to breakout rooms for communication and strategic collaboration! The various rounds and quesitons are broadcast via a combination of screen share presentation as well as display via web and or smartphone devices. All delegates are provided a customised URL which gives access to an exclusive web based platform for answer submission and maximum engagement throughout.
Game Show Live rounds and challenges are 100% customisable and can be tailored to suit the demographic of your audience. Not only is this a fantastic event for teams, it can also be a powerful tool for networking or client hosted functions for example – one thing is for sure it's fast, it's interactive, and everyone will not only be able to play but will also back themselves to come out on top!
Incorporating several facilitated ice breakers and energisers to keep everyone on their toes between rounds, there will be plenty of laughs, friendly competition, and of course a winning team come the end of play – the question is who will walk away with the ultimate company bragging rights?
For more information contact Team Up Events!
Key Learning Outcomes
Team Bonding
Friendly Competition
Interactive Fun
---
"Absolutely fantastic!! Nothing was too much trouble, even last minute changes and the communication with the team was excellent. Thanks guys our team really loved the event"
– NZMA