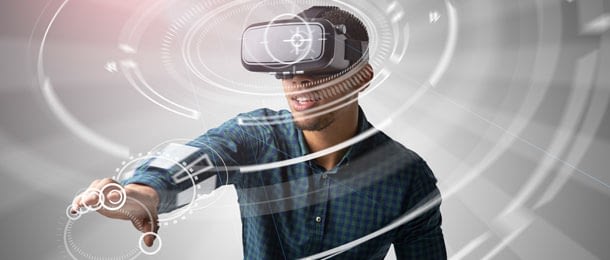 The Infinite Loop – Now available as a remote, online, team engagement event! This fast paced, dynamic, and challenging team building event will challenge participants using the latest in team building technology!
The Infinite Loop – Indoor Team Building
This Virtual Reality based indoor team building event will challenge delegates to join an elite team of white hat hackers on a special mission involving the suspicious "Odyssey Corporation".  A teenager has seemingly become absorbed and trapped in a "virtual world" after purchasing a VR headset from the Odyssey Corporation. It's up to the team of White Hat Hackers to successfully enter this Virtual World and navigate their way through The Infinite Loop to first find and then rescue the trapped teenager!
The Infinite Loop combines virtual reality simulation with video game style role play to create the worlds first virtual reality themed and based team event specifically designed for Corporate Team Building by the worlds Team Building experts from Catalyst Global.
The only question that remains is will your team be the first to conquer The Infinite Loop?
The Infinite Loop Online – Remote Team Engagement
We've take the worlds first virtual reality based team building event and made it available for remote teams online! The same amazing event experience without the need for any equipment or virtual reality headsets. To find out more contact us today!
Key Learning Outcomes
Cross Functional Communication
Challenge Problem Solving
Improve Team Dynamic
---
"What an inspirational Company "Team Up Events" is – our Team Building event was awesome. Our staff came away from the event knowing each other better and now know, more than ever, that working as a team gets you much better results. Thank you Stu and Team – Keep up the good work !
– Ultimate Motor Group