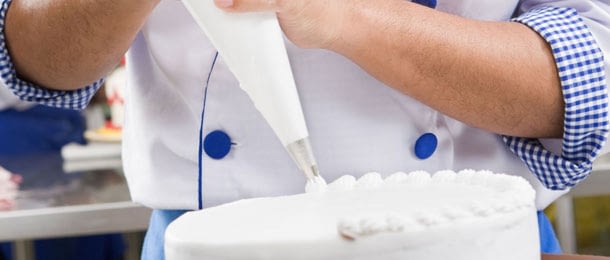 It's time to roll up your sleeves, don your aprons, and prepare for the Great Kiwi Cake Off as we search for your organisation's most creative and resourceful Cake Decorator!
The Great Kiwi Cake Off – Roll Up Your Sleeves!
All Teams are provided with basic ingredients and resources to custom-design and decorate a pre-cooked sponge cake. With the ability to incorporate concepts relevant to your organisation's values or conference, themes this event has something creative for everyone. A range of bonus challenges will also provide teams with additional decorations or big ticket items which could be the difference between cake success or failure.
Incorporating all aspects of Cake Decorating from drawing and concept design to cutting, stacking, shaping, and most importantly layering and decorating. The Great Kiwi Cake Off is a unique team activity which will provide plenty of fun, laughter, and cake to go with morning tea for at least the next two weeks!
For more information about the Great Kiwi Cake Off contact Team Up Events today!
Key Learning Outcomes
Stimulate Creative Thinking
Key Messaging
Interactive Fun
---
"It was an amazing event, really well organized and 100% customized to our needs. Thanks again Team Up and we'll definitely recommend you!"
– Fisher & Paykel Healthcare