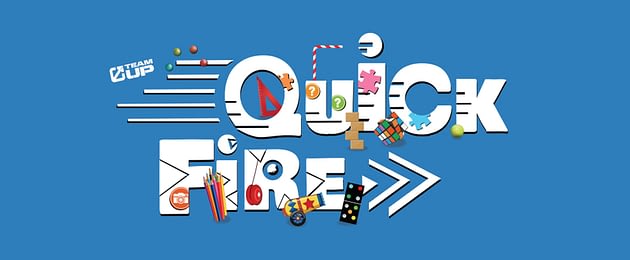 Quick Fire combines technology with Team Building to deliver a highly engaging APP-based game of mental, physical, and creative challenges focusing on individual strengths and balancing risk with reward.
Quick Fire – Balance Risk with Reward
There's too much to do in not enough time! Quick Fire is fun, challenging, and ultra competitive as teams battle it out in this fast and furious game show style event designed to highlight teams working effectively!
With multiple rounds of challenges, varying degrees of difficulty, bonuses, jokers, penalties,limited resources, and, of course, iPads with a powerful APP, teams will need to think quick, act even faster, and utilise the strengths of their team to the maximum if they are to come out on top when the final clock stops!
Key Learning Outcomes
Promote Strategic Thinking
Interactive Fun
Friendly Competition
---
The team was amazing! The hosts were accommodating leading up to the event and on the day they were engaging and everything we could have asked for. With so many different personalities in the team, I was a little worried but there wasn't one person who didn't enjoy themselves! and they took amazing pics which I forgot to take because I was having so much fun! Would recommend and will def be using Team Up Events again.
– JDE