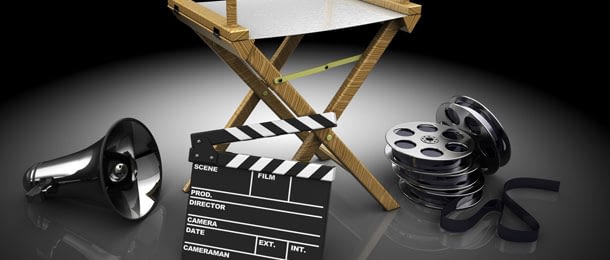 Lights Camera Action! It's time for your team to make their big screen debuts as they script and produce their very own blockbuster relevant to your company or organisation.
Lights Camera Action – your company's own blockbuster!
Provided with a theme, and a host of compulsory inclusions, the programme begins with team planning time where the budding editors and aspiring directors get down to the nuts and bolts of scripting the video and how to put it all together. From here it's time to cast roles, find locations, work on camera angles, music, and all the things which go into filming and producing an award-winning Lights Camera Action video.
Additionally, technical editing specialists can be made available to bring that polished look to the final product, allowing for voiceovers, intro music, scene fade ins, and much more to be edited into the video. Later at the Video Viewing and Presentations, medals will be up for grabs for a number of Awards such as Best Lead Actor and Hidden Talent. Of course, the biggest cheer of the night will be reserved for the overall winners with the Best Lights Camera Action Video Award!
Key Learning Outcomes
Key Messaging
Stimulate Creative Thinking
Interactive Fun
---
"Stu and Team Up Events once again delivered a faultless, fun programme for our client conference of 165 pax. Everyone thoroughly enjoyed the "Lights Camera Action" theme and it motivated them as well as exceeding their expectations. Stu was completely professional as always, and the afternoon went like clockwork. He then stayed for the awards evening and worked with our client to produce an exciting seamless presentation. We fully trust Stu who is a details man and he gets the job done without any stress or fuss. Great working with you again and look forward to the next one."  
– Orbit Corporate Travel