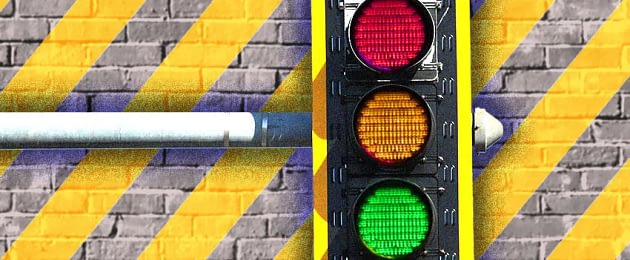 With another COVID curveball thrown into the mix it doesn't have to mean the end of your planned conference or team event to kick start 2022!
While undoubtedly everyones first priority is to keep their staff, customers, and community safe, there are a number of ways in which we can continue to support you in Connecting your Team through COVID.
Connecting your Team through COVID
Whether it be face to face, hybrid format, or limitless virtual options, we have the expertise, the experience, and most importantly the play book to get your team firing and help prepare for the year ahead (curveballs included).
So firstly let's take a quick look at the Traffic Light system and what this means for holding a team event: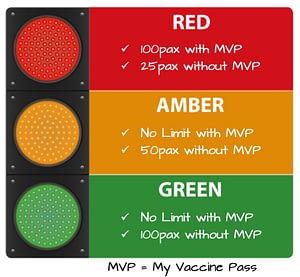 The magic number of delegates in the current Red setting of 100 pax with My Vaccine Passport does apply. However keep in mind that physical distancing in a meeting room is not a requirement, but the room must be large enough to accommodate distancing. In other words, avoid over-crowding.
For those wanting to take a more in-depth look, the following document courtesy of the Government overviews each traffic light alert level. You can also view this document online by clicking here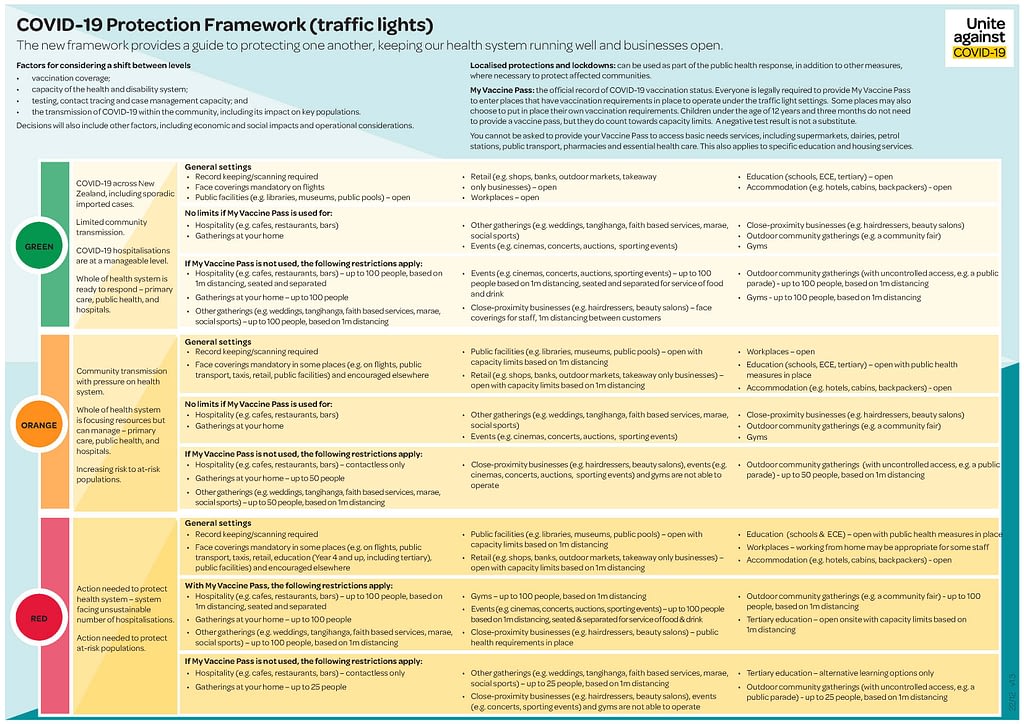 A great resource for providing guidelines for hosting your business event can also be found here courtesy of Business Events Industry Aotearoa (BEIA) of which Team Up Events is a contributing member.
Keeping your team connected, engaged, and aligned!
So while there are rules, protocols, and considerations in place to help keep everyone safe, there are also ways in which you can continue to encourage, motivate, and unite your team during these challenging times.
Face to Face events which adhere to Government restrictions and also implement COVID safe event protocols are still an option for groups of 100pax or less. Talk to us about how we can get your team buzzing and deliver a seamless event experience customised to your objectives and requirements if you fit within this category.
For groups of 100pax and bigger, or that include geographically separated offices, it is still possible to connect Face to Face through a Hybrid Event Format.
This can be achieved either with
1) multiple Face to Face groups of less than 100pax in each location connected virtually, or
2) splitting your group of more than 100pax into sub groups of less than 100pax who experience the same team event but:
at different times
at different venues
or at the same time in different venues but connected virtually.
The only restriction here is your imagination of how to best create that sense of "wow" for your team. This is the magic space that Team Up Events operates in!
Alternatively the option of stepping into the virtual world of Remote Engagement might be the ideal solution for your Team.  In 2020 we created the below video outlining the importance of keeping your team engaged, connected, and aligned remotely – again this is more relevant now than ever before.
Over the last two years we have facilitated in excess of 250 virtual team events for participants both here in New Zealand and around the world. Our extensive range of online programs are a powerful tool to help maintain and stimulate your organisational culture when the benefits of face to face interaction in the workplace are not a possibility.
While we all currently face COVID related challenges when it comes to our teams, at Team Up Events we believe no obstacle is too big to prevent you from continuing to build your sense of team, and maintain your organisational culture.
If your planned upcoming conference or team event is facing disruption, or if you have queries about how you can still proceed with an event in the current Alert Level settings, consult with your suppliers about the best way forwards before making any "big decisions".
You may be surprised at the innovative ways we have learned to adapt and still make the magic happen for your next event amidst the uncertainty, after all we are experts at Connecting your Team through COVID.
Let's Talk!