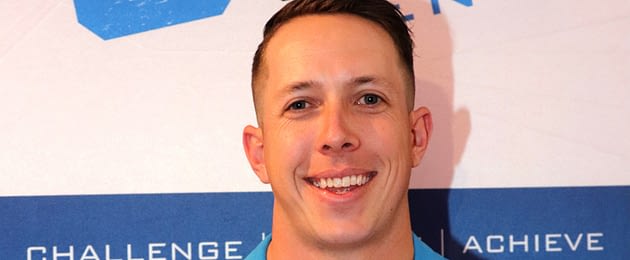 Meet the Team behind your Team Event | Adam Sommerville
Adam is our in-house outdoor education and health and safety specialist. Adam combines his talents for facilitation with strong organisational and administrative skills to coordinate and deliver world class team building events right here in New Zealand.
Adam's relaxed, calm under pressure, and quick witted personality make him an assets to our team and your next event. A natural sportsman himself (just don't ask about his knees) Adam is passionate about all things TEAM and you can rest assured he will go above and beyond to make your next event a total success!
Meet the Team behind your Team Event | Adam Sommerville
What do you like most about working at Team Up Events?
There is a lot to like about working at Team Up Events! Having the ability to design, manage, and facilitate NZ's best team building events is the privilege I have everyday when I walk in the doors at work. From practicing what we preach in creating a better team to drive us to be a better business. To continuously driving to be better and create better everyday, whilst having almost too much fun along the way! Who wouldn't like that!
What's your favourite event and why?
There are so many to choose from this question is unfair! Coming from an outdoor education background, I am a huge fan of Flat Out a Float. Why? Having run the old school rafting with ropes and barrels over the years, it was amazing to see the development of these amazing new rafts in this amazing new event! Rafts that actually work!! Where you can have good quality races with loads of fun! Picture it – Beautiful sunny day down at the lake or beach, your whole team having a blast as they create and build these awesome rafts (from cardboard), followed by what I feel is safe to say some of the best raft races you will have ever have!
What are your top tips for people to get the most out of a team event?
Give it 100%! I can't stress that enough! Push the old school idea of "Team Building" out of your head (don't worry there is no hand holding, falling backwards, or singing Kum by ya…) The more you put in to it, the more you will enjoy yourself and the more your team as a whole will gain from the experience. We always hear at the end of our events "that was so much better than I thought it was going to be" or "I didn't realise I could learn so much through team building". Team Building (by Team Up Events) is designed to help your team better at "being a team" so embrace the challenge right from the start!
What's your pick for the most popular event in 2020?
It is hard to look past the timeless classic of a Build A Bike. Connecting clients with great community outcomes through this super fun event is something that wins over many clients. However one of our newest events which is based on and uses Virtual Reality, the Infinite Loop, has me excited to see companies embracing technology, as it is becoming more and more common in the workplace.
To speak with Adam about your next Team Event, contact our office direct today on 0800 TEAM UP!